Go back to the TOC
Artist view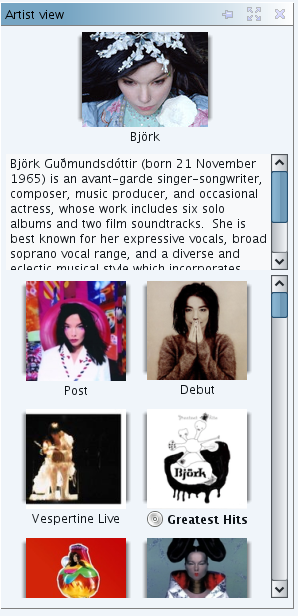 The Artist view displays artist biography and albums for current played track (data from Last.FM). All albums of the artist are displayed. The albums you own in your collection are indicated with a CD icon.
Several features are available from contextual menu (right click) on albums thumb :
For unavailable albums, you can display Last.FM page or show details.
For available albums (albums you own in your collection), you have in addition all the usual features found in others views (play, delete, properties…).
Available albums can also be launched directly by double-clicking on them. A double click on an unavailable album opens the LastFM page.
Go back to the TOC