Go back to the TOC
Alarm clock
This feature allows you set an alarm that can start or stop Jajuk player at a preset time.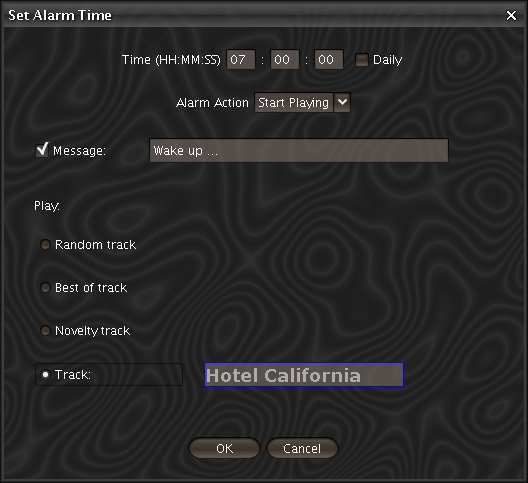 Jajuk must be kept running for the alarm to start. Also, do not suspend the computer
Set the alarm
Select Set alarm from Tools top Menu.
In the Alarm popup window :

Check the time checkbox to enable and edit the alarm.
Set the Time, Action (Start/Stop) and the audio file that you would like to play at the set alarm time.

At the set time, Jajuk will automatically (Start/ Stop) playing.
Disable an alarm
Uncheck the "Time" checkbox.
Go back to the TOC